Friday, October 29, 2010 '
P A N A S !!!!!!!!!!!!!!!!!!!!!!!!!!!!!
P a N a S !!!!!!!!!!!!!!!!!!!!!!!!!!!!!!!!!!!!!!!!!!!!!!!!!!!!!!!!!!!!!

gila gila gila...

maw pecah otak saya !!!!!!!

Thursday, October 28, 2010 '
weee..
xm is coming up !!
SPM !!!
my gosh !! ma big war yonk !
heee..

still countin' !!
n scared..
huh..

idk if i can made it..
but i hope this is my chance to win dix war !!!. :)

p/s: saya semakin rajin belajar..hahahah

Thursday, September 9, 2010 '
2 days more !
2 days more i'm gonnat step my feet to my beloved village !
can't wait very much..
i miss the surrounding of my village..
the silent and the peace that i feel there..
different from the place i stay now..



Wednesday, September 8, 2010 '
Cheese Burger :)
DAMN i really want to eat DOUBLE CHEESE BURGER !

but soon..haha..not soon..
tomorrow i will get my Double Cheese Burger because my cousins from KK is coming !

i cant wait !!!!

want to eat eat eat CHESEEE BURGER !!..

really desperate for it now..

hahaha..



Labels: cheese
Monday, September 6, 2010 '
finally :))
huh !

finally i can sit back and relax..

i'm updating my blog like crazy..
smpai saket blakang oo..adududu..

x sbr nya..
x lama laek..
ari raya..

woohooo..
x sbr wok..
suasana kampung tuu..

adeynaa..

memanggil2 saa oo..

x sbr nyaa !!

my village..
wait for me darling !

Sunday, August 8, 2010 '
happy :)
hapyy sgt2..
settle la sua hal..
huh..
harap pasne.. xda la laek mslh aq..
maw clear ne bha !
and aq arap la brubah la dya..
ego nya ne c kurang2 laa..

hurm..
ssh juak ya maw cri kwn sejati ne..
ada kwn..ckp2 blkg
hayy..
tp sukur la semua suda setel..

law ada laek pas nee..
nda la ku taw rayang ..

'
hari ini saya happy :)
hurm..
arey ne apyy sgt2..
huuu..
adalaa..
malas maw creta..
tettss..

suddenly...

i miss dya..
huuu..
hurm..
q nataw sua bha maw bwt pa..
fed up pun ada..
tp maybe ada reason trtntu kan..

sabar je laaa...
huuuuuu...

miss la plak maw p china eh !!!

♥ READ THIS
welcome to ma blog fellas !
throw away your bitchas before you step inside babe :)
i don't accept you here :) !
so step ur feet out ..
love:fara :)
♥ OWNER

I'm Fara Lyana a.k.a. fara,mey,lyana.
Simply call me fara.
UNAVAILABLE

im 'almost' 7teen..diz coming 10 nov would be d day you should know..haha..i like cheese..totally into it bebeh ! hate eu bitchass ! oso ! try to flirt wth ma bf i kill you motha fuckers ! more about me? ask bebeh !
♥ WISH THAT ...
i live in ma bf heart owez
you can respect me and love me d way you should :)
♥ love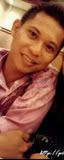 this is him ! my MOHD AZLAN
as i say his 29 years old
so what..
you wanna get bitchas and talk suxx bout me and my bf..
hahaha..me NO CARE BEBEH! !
i love him d way he are..
♥ SWEET ESCAPE

Tyara :)

Amy (:

Caca :)

Yent (:

Syafa :)

Lulu Abell :)

CT Salmah (:

Lyna :)

Amanda (:

Nanaa :)

Fara Azureen (:

Shasha :)

Shasha :)
♥ SING WITH ME


Gratisan Musik