♥♥♥

Friday, March 19, 2010 '
uitZ...prkara budu tlg mlnda wifey ku c AMY
naaa..ney c amy..my wifey..heee..

she's a GREEN holiC..

age: sweet 7teen


stury begin with word LOVE


hurm.. neyh wha.. ada stu llki neyh kan nma dea c tutt..hahaha..napaya la kamu taw nmnya ..aq ndak juak kejam tul smpai maw c malu dea..hahahaha..tp law ada yg trasa tabah laa..hurm..well they fall in love..the BOY mention that he oredy fall in love with my wifey neyh fer a long tyme bhuu...hahaha..then kapel la durang neyh..c amy neyh pikir c BOY neyh syg gilak da sma dea..n he trust that boy won't hurt him..huh..

naaaa...MULAnya SHIT toe d cneyh

gneyh..sptutnya arey khamis llu toe ada mandi mnda snaaaa table..(KC pnya rncgn) hahaha..c amy fers maw p sma BOY neyh..dea bwa aq..then aq ckp tnguk la dlu..aleh2 last2 aq nataw la npa c amy namaw p sna...skli naaa..mlm sblm p table toe BOY nya bthu..malas kunuk dea maw p table PENAT (

PENAT APA JOO..MENGANCAK KA

) hahahaha..then c amy neyh c ok jak laaa..

naa skali..yg budu nya BOY neyh..dea nataw ada kwn kamey bdk KC..hahahaha..cyg ku ZIELA..hahahaha..kmu maw taw guyz! dea dating sma EX GF nya joooo.. hahahahaha..BUDU nya c BOY tuu kan..hahahaha..aq dpt taw la..c BETINA ney fers meng

GATAL

..hahaha..yg c JANTAN bdiri BUTU nya..hahahahaha...melayan juak jo...hahaha..ddk sma2 kunuk la durang..wakakakakaka..
CINTA LAMA BERPUTIK KEMBALI
babi la ko JOOOO!!!

hahahahaha..locok!!!!!!!bru suka laek toe c kwn..hahahahahahahaha....
bru

BEPAKAT

sma TUTT!!
hahahahahahaha...

GINI LA


sepa yg cakap babi dea la 123




to the betina and the jantan yang terasa..

nduk trasa kamoo syg...hahahahaha..FUCK laaa...suka aty ku laa..pduli sia paa kamu trasa ka..mkn babi ka..123 ka..hahahahahaha...

BETINA:
ui prmpuan ko sua taw kan dea kapel ma wifey ku amy..napa juak kaw maw rmps laek budu!!! yg ko p trima toe knpa..maw juak ko neyh kasina yaaa d c budu2..hahahahahahaha...mmg kaw BUDU LAA..SALUTE AQ SAMA KEBUDUHAN MUE!!!

JANTAN:
aww penat kaw...hahahaha..penat apa..penat kaw amput toe betina d table..hahahaha..blkg air trjun ka..hahahahahhaa..taw pnt kaw diancak butu mue ole BETINA toe..hahahahaha...koe neyh juak stu...klu ko ndak suka sma c amy..nda paya la budu maw kapel ma dea dgn bpura2 ckp ko suka dea budu!!! hahahahaha...koe neyh..ketara laa bha...BUDU BATULL!!! hahahaha...

TO READERS:
sepa yg trasa TABAH laaaa....sepa suru kamu cri pasal buduh!!!
sepa yg ndak bekenaan..law maw tnya..tnya jak..hahahaha..maw join maki..buley juak..
wakakakakakaka..
SEPA CAKAP BABI DEA LA 123..
agagagagagaga...
Labels: kisah amy my wifey
♥ READ THIS
welcome to ma blog fellas !
throw away your bitchas before you step inside babe :)
i don't accept you here :) !
so step ur feet out ..
love:fara :)
♥ OWNER

I'm Fara Lyana a.k.a. fara,mey,lyana.
Simply call me fara.
UNAVAILABLE

im 'almost' 7teen..diz coming 10 nov would be d day you should know..haha..i like cheese..totally into it bebeh ! hate eu bitchass ! oso ! try to flirt wth ma bf i kill you motha fuckers ! more about me? ask bebeh !
♥ WISH THAT ...
i live in ma bf heart owez
you can respect me and love me d way you should :)
♥ love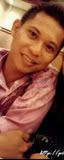 this is him ! my MOHD AZLAN
as i say his 29 years old
so what..
you wanna get bitchas and talk suxx bout me and my bf..
hahaha..me NO CARE BEBEH! !
i love him d way he are..
♥ SWEET ESCAPE

Tyara :)

Amy (:

Caca :)

Yent (:

Syafa :)

Lulu Abell :)

CT Salmah (:

Lyna :)

Amanda (:

Nanaa :)

Fara Azureen (:

Shasha :)

Shasha :)
♥ SING WITH ME


Gratisan Musik