♥♥♥

Wednesday, February 10, 2010 '
i dont know what to say
im wondering what are you duin?? ,, im just confuse why u do me like this.. i just

kept thinking...y u dun wanna pick up ur fon..i call u many time..and i dun even

know where u r..fer several day i dont hear about you...soooo silent...dun u know

iMISSyou..then when i tell you that u ckp "apa eu pikir eu sja ka miss" ayoooo..if

eu miss me find me...it is sooo hard fer eu to find me!! arghhh!! confuse.. again

im C O N F U S E!!!! i oredy "abis cara"..i jus dun know what to do..im to shy to

call ur mum n owez ask about eu...matey laa...smpai bila...aduiii...x pham

oo...all i want is Y O U!!!! i want to know about u...okay fine if u dun want

everyday..but at least i know about u..r u sick..r u okay o not okay..dats

all...knpa..bureng ka ckp sma me?? ayoo... PLEASE...hear me...iMISSyou...i just

wanna hear ur VOICE..it is been a long time i've never hear ur voice!!
sayang if u read dix:

sorry but u have to know dix

fers thing,i wanna say sorry if i make mistake..tell me what..i just confuse what
mistake i do to you..all i want is Y O U..i want my old boy!! im kinda dislike d new of
eu..i dun knuw if u realize by urself that u've
CHANGE!

again im sorry if i judge u wrong..

come n correct me PLEASE

PLEASE HEAR ME..
iMISSyou



status:

missing you DAMN MUCH
♥ READ THIS
welcome to ma blog fellas !
throw away your bitchas before you step inside babe :)
i don't accept you here :) !
so step ur feet out ..
love:fara :)
♥ OWNER

I'm Fara Lyana a.k.a. fara,mey,lyana.
Simply call me fara.
UNAVAILABLE

im 'almost' 7teen..diz coming 10 nov would be d day you should know..haha..i like cheese..totally into it bebeh ! hate eu bitchass ! oso ! try to flirt wth ma bf i kill you motha fuckers ! more about me? ask bebeh !
♥ WISH THAT ...
i live in ma bf heart owez
you can respect me and love me d way you should :)
♥ love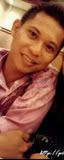 this is him ! my MOHD AZLAN
as i say his 29 years old
so what..
you wanna get bitchas and talk suxx bout me and my bf..
hahaha..me NO CARE BEBEH! !
i love him d way he are..
♥ SWEET ESCAPE

Tyara :)

Amy (:

Caca :)

Yent (:

Syafa :)

Lulu Abell :)

CT Salmah (:

Lyna :)

Amanda (:

Nanaa :)

Fara Azureen (:

Shasha :)

Shasha :)
♥ SING WITH ME


Gratisan Musik