♥♥♥

Wednesday, April 14, 2010 '
bad day bha :(
adeyyy...
ne arey nda skewl..
td ddy amek aq sna skulaa..
naaa..
dada aq tba2 ne sakeet..
gylak!!
bru pndai ilang2..
pandai juak appear dea balek..
hahahaha..
locok tp saket eh!

hurm..
mna aq miss my Mr H lagik!!
nda dpt lagik nee kol dea..

uwaaaaaaaaa..
seddey jooo..

now..
d rmh..
LONELY like nothing...
geeee..
tnguk nee tv smbil mamam koko krunch..

hahahahaha..

deeyyyyy...
i miss you abang!!!

maw kiss uu..
maw peluk uuuu...

SERIOUSLY bha!!!!!!!!!!!!!!

Labels: need you sayang
♥ READ THIS
welcome to ma blog fellas !
throw away your bitchas before you step inside babe :)
i don't accept you here :) !
so step ur feet out ..
love:fara :)
♥ OWNER

I'm Fara Lyana a.k.a. fara,mey,lyana.
Simply call me fara.
UNAVAILABLE

im 'almost' 7teen..diz coming 10 nov would be d day you should know..haha..i like cheese..totally into it bebeh ! hate eu bitchass ! oso ! try to flirt wth ma bf i kill you motha fuckers ! more about me? ask bebeh !
♥ WISH THAT ...
i live in ma bf heart owez
you can respect me and love me d way you should :)
♥ love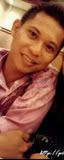 this is him ! my MOHD AZLAN
as i say his 29 years old
so what..
you wanna get bitchas and talk suxx bout me and my bf..
hahaha..me NO CARE BEBEH! !
i love him d way he are..
♥ SWEET ESCAPE

Tyara :)

Amy (:

Caca :)

Yent (:

Syafa :)

Lulu Abell :)

CT Salmah (:

Lyna :)

Amanda (:

Nanaa :)

Fara Azureen (:

Shasha :)

Shasha :)
♥ SING WITH ME


Gratisan Musik