♥♥♥

Monday, February 8, 2010 '
today...
well today there's nothing special to say..i just happy to meet ma fren...PSV , SEJ , PI , n SC.. science cigu teda msuk...hurm..pa laek..amek ksmptn laa stury2 sma kwn...bnyk oo homework ney arey...panas!!! tp ndapa demi kebaikan..hehehe...huh.. ayoo SPEECHLESS..dun know what to talk about..cause theres nothing fer today..is just a same day as the pass day..banar ka juak ayat ku toe..huhuhu..


to my BFF:
ARIFA FAFA

sayang..ayooo..miss aq sma kaw..jan la wha kaw p twu dlu..hee..law buley aq maw jmpa n lepak sma kaw sna kiki..heehehehe..buley2 pulak btmbung msa kta neyh aa darl..ayoo..hurm..laekpun teda whaa kwn aq kuar salan2 sna darl..ayooo..hehehehe..

just want u to know..
u r ma BEST BEST BFF..
heeee...
truly friend babes!

to also ma BFF:
AMY

heee..i love u syg! thanx fer helping me do my new blog..heee...i appriciate it soo much! nnt law ko mnta tulung apa2 just ask me ok! as long aq mmpu tulung aq tulung whaa syg..heee..ayooo...tlps aq shisha sma kamurang..heee..
tp ndapa..ada juak msa nnt tuu taannn!!..
heee..
iLOVEyou syg!


create sincerely by:
Fara Lyana
4 more information dial:
555-55-5555
thank you!
iLOVEyou
♥ READ THIS
welcome to ma blog fellas !
throw away your bitchas before you step inside babe :)
i don't accept you here :) !
so step ur feet out ..
love:fara :)
♥ OWNER

I'm Fara Lyana a.k.a. fara,mey,lyana.
Simply call me fara.
UNAVAILABLE

im 'almost' 7teen..diz coming 10 nov would be d day you should know..haha..i like cheese..totally into it bebeh ! hate eu bitchass ! oso ! try to flirt wth ma bf i kill you motha fuckers ! more about me? ask bebeh !
♥ WISH THAT ...
i live in ma bf heart owez
you can respect me and love me d way you should :)
♥ love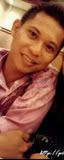 this is him ! my MOHD AZLAN
as i say his 29 years old
so what..
you wanna get bitchas and talk suxx bout me and my bf..
hahaha..me NO CARE BEBEH! !
i love him d way he are..
♥ SWEET ESCAPE

Tyara :)

Amy (:

Caca :)

Yent (:

Syafa :)

Lulu Abell :)

CT Salmah (:

Lyna :)

Amanda (:

Nanaa :)

Fara Azureen (:

Shasha :)

Shasha :)
♥ SING WITH ME


Gratisan Musik