♥♥♥

Saturday, March 20, 2010 '
krisis wit m0m..
pasal itoe c

SHIT

mulut celupar
sial whaa..suka suka nya sak maw ckp aq PELACUR sna..kaw la ctu PELACUR budu!! ko pikir ko sepa..suka aq laa maw ltk pic bf aq sma aq d fs o fb..kaw peduli apa sna..cbuk sja kaw..mmy aq pn tedak ckp apa..ok sak dea..kaw lbey2 plak..aww FUCK!! klu aq bha joo ckp ko PELACUR sna..pa prasaan mue budu..ndak kaw pikir maw saman aq budu..hyeeeeee..knpa la bule aq kanal kaw iney...law aq p******a d sna..aq buang sua ko awal2..sua la msuk2 sak trip cute..hayzzz..cm pa sak..BITCH kaw joo..

sma neyh laek stu kwn nda gna..aq nataw laa law dea yg buat2 neyh crita taw..mmg toe BITCH ckp aq neyh placur..sma2 la durang BITCH naa..bru aseyy..wakakakaka..PENAKUTT BABI!! arghh BENCII!!

ko tnguk laa..aq c jmpa kamu sna duarang..c bdepan kamu gylak...c bcium trus..PUKIMAKK!!! bnci tul aq sma kamu neyh..aq thn2 sak neyh dr dlu aq thn...
gra2 kmu neyh aq bgduh sma mama aq..
BABII tuoel..kamurang tnguk laaa...
aq maw tnguk sepa mngaku ckp aq neyh PELACUR..
aq smpah kaw budu sna jd
GRO sumur idop mue..
wakakakakakakaka
:p



Labels: baccat aq
♥ READ THIS
welcome to ma blog fellas !
throw away your bitchas before you step inside babe :)
i don't accept you here :) !
so step ur feet out ..
love:fara :)
♥ OWNER

I'm Fara Lyana a.k.a. fara,mey,lyana.
Simply call me fara.
UNAVAILABLE

im 'almost' 7teen..diz coming 10 nov would be d day you should know..haha..i like cheese..totally into it bebeh ! hate eu bitchass ! oso ! try to flirt wth ma bf i kill you motha fuckers ! more about me? ask bebeh !
♥ WISH THAT ...
i live in ma bf heart owez
you can respect me and love me d way you should :)
♥ love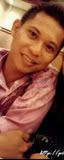 this is him ! my MOHD AZLAN
as i say his 29 years old
so what..
you wanna get bitchas and talk suxx bout me and my bf..
hahaha..me NO CARE BEBEH! !
i love him d way he are..
♥ SWEET ESCAPE

Tyara :)

Amy (:

Caca :)

Yent (:

Syafa :)

Lulu Abell :)

CT Salmah (:

Lyna :)

Amanda (:

Nanaa :)

Fara Azureen (:

Shasha :)

Shasha :)
♥ SING WITH ME


Gratisan Musik