♥♥♥

Thursday, August 5, 2010 '
for a long time i didnt blogging..
well...time passes by...
what a long time i didnt blogging..
huhuhuhu..

ada sad story and ada juak la happy ..

well d sad story begin :
when..rumah aq kena rompak..huhuhu..sejarah ne dlm idup family kami.. 17.7.2010 (sabtu,pukul 3 pagi)
d rumah aq sndri..huh !
WTF experience i have wth ma family..
kami 1 family kena ikat ngan tali jemuran kami sndri jooo..
sndii !!
hp,emas,laptop any other brg bharga la suma dya amek !!
kimaksss oo..
even bju aq adk n mama aq pn kena amek durang tuk tutup muka durang yg mcm sial tu!!
hayzzz..
mnyumpah aq oo..
bsumpah aq atas nama ALLAH..
seumur idup aq nda maafkan durang ,x halalkan apa yg durang amek n
sSEMOGA DURANG SIAL SUMUR IDUP !!!!

SHITT !!!
panas nya aq yunk !!!!

antra pengalaman aq plg buruk laaa...
ne la yg plik suxx..
suxx sgt2..
mana aq bru dpt fon bru laek..
pnya kimak !!!!

ne stu kes laek !! babi pnya "BFF" kunuk!
mengaku BFF tp perangai mcm saitann !!!
men ckp2 blkg joo...

huh..
pelik juak aq..
bila la aq buly dpt truly friend ne bha..
hurm..
cemburu kalik ya dya ma aq..
waahh !!
hahahaha..

mcm kimak..aq dpt fon bru p[un slh ka..
bgini bha ne crtanya nun!
aq kan bru abis kena rompak !.
jdi bsuk nya ne mama aq bwa p bli fon la tuk BERHUBUNG !!!
so arey isnin tu..
q bwa la ne p skewl !..

hahahaha..truss laaa c kwn ckp blkg joo!!!
nda prcya dya aq ne kcurian ..
hahaha sbb ada fon bru..
hahahahaha..BUDUH!!!

trus dak mlyn ne..
hahahaha..trip taiko ko siall !!
eee baccat nya aq sma ko ne..

ada juak msanya ne ku ampas palak mu sna !!!
hayy...

jdi knpa la lau aq standard and namaw pkai bju kelas p bndr..
sial!! suka atey aq laa..
teda pun aq jnji sma ko..
x silap aq..
ada laerk aq bthu aq nda gna bju kelas kan..
kanapa yunk !
takut kaw besaing ma aq!!
wkwkwkwkwkwkw..
locok kau!!
kiayam tul.!

DAMN y should i trust you DAMN HOE BITCH !

sua la trip cute..
trip arapan..
ckp nya sk maw d ikut sna..

apa kaw pikir kami ne cincai..
hahahaha..
shit u baybe!

mudah2n la ko insap yaa...

oo ya ckp sal insap ada ka aq d ckp sllu cek in !!!..
walhal dya sna beratus kali joo d tuttt.. ahahahaha..
FCUK tull..

hayyaa...
c budu c budu !!
ckp org tp nda sedar dri sna !!

and 1 laek...law iya pun x pndai maen futsal xpaya la maw trip pndai bha..
hahahahaha...
tu la fers2 maw kunun ikut..
skali arey prlwnn nda kunuk turun..
ada masala..
hahahaha..ya la..

masala dya cek in trusss..
wkwkwkwkwkw..
FCUK !

well..tht is d worse part in my life now !

well...the happy story begin with:

i've got a new BFF !
nama fb dya..
Epah Bhu Niey..
hehehe..

she's funny !
and i love her so much !
i owez kol her epah bah ne..hahaha..

also aimi and mathilda..
you guyz are d best !..

well..
i hope durang x mcm c tutt!!
yg trip taiko sna !

my life getting better without c NUR FADILA IMAN..hahahaha...
my life will suxx wth her !
hahahaha..

about bf ..
i have no comment about dix part..
cause,..
aq sndiri pn nataw sua apa jdi..huhuhuh :)

juz go on wth ma life.. :)\


anyway SPM

is coming !!!!!!!!!!!!!!!!!!!!





Labels: sad and happy
♥ READ THIS
welcome to ma blog fellas !
throw away your bitchas before you step inside babe :)
i don't accept you here :) !
so step ur feet out ..
love:fara :)
♥ OWNER

I'm Fara Lyana a.k.a. fara,mey,lyana.
Simply call me fara.
UNAVAILABLE

im 'almost' 7teen..diz coming 10 nov would be d day you should know..haha..i like cheese..totally into it bebeh ! hate eu bitchass ! oso ! try to flirt wth ma bf i kill you motha fuckers ! more about me? ask bebeh !
♥ WISH THAT ...
i live in ma bf heart owez
you can respect me and love me d way you should :)
♥ love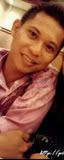 this is him ! my MOHD AZLAN
as i say his 29 years old
so what..
you wanna get bitchas and talk suxx bout me and my bf..
hahaha..me NO CARE BEBEH! !
i love him d way he are..
♥ SWEET ESCAPE

Tyara :)

Amy (:

Caca :)

Yent (:

Syafa :)

Lulu Abell :)

CT Salmah (:

Lyna :)

Amanda (:

Nanaa :)

Fara Azureen (:

Shasha :)

Shasha :)
♥ SING WITH ME


Gratisan Musik