♥♥♥

Thursday, August 5, 2010 '
friday :)
hurm..arey ne skewl..as usual..
well...
i've so much fun today..
bcoz..
td ada ceramah skema pemarkahan agama islam..
fuyoo !! pnya siokkss.. :)
dya pnya penceramh dr sm teknik !
gyla pnya lawak tu uztad !
klu dya msuk ne d kuhara..mengajar dya sma kami..
kompom da tido oo..hahahaha..

dya pndai buat lawak..
and..
suma org enjoy tht ceramah..
teda pun stu student yg sleep..
heee..
besa law ada ceramah ne..
naa ctu la matinya !
student sleep time !
hehhehehe..

hurm..
idk wht to talk about suda ne..hahaha
later la smbg..
if la ada event nun yg menarik !
hahahaha..

LOVE: farah

♥ READ THIS
welcome to ma blog fellas !
throw away your bitchas before you step inside babe :)
i don't accept you here :) !
so step ur feet out ..
love:fara :)
♥ OWNER

I'm Fara Lyana a.k.a. fara,mey,lyana.
Simply call me fara.
UNAVAILABLE

im 'almost' 7teen..diz coming 10 nov would be d day you should know..haha..i like cheese..totally into it bebeh ! hate eu bitchass ! oso ! try to flirt wth ma bf i kill you motha fuckers ! more about me? ask bebeh !
♥ WISH THAT ...
i live in ma bf heart owez
you can respect me and love me d way you should :)
♥ love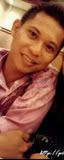 this is him ! my MOHD AZLAN
as i say his 29 years old
so what..
you wanna get bitchas and talk suxx bout me and my bf..
hahaha..me NO CARE BEBEH! !
i love him d way he are..
♥ SWEET ESCAPE

Tyara :)

Amy (:

Caca :)

Yent (:

Syafa :)

Lulu Abell :)

CT Salmah (:

Lyna :)

Amanda (:

Nanaa :)

Fara Azureen (:

Shasha :)

Shasha :)
♥ SING WITH ME


Gratisan Musik